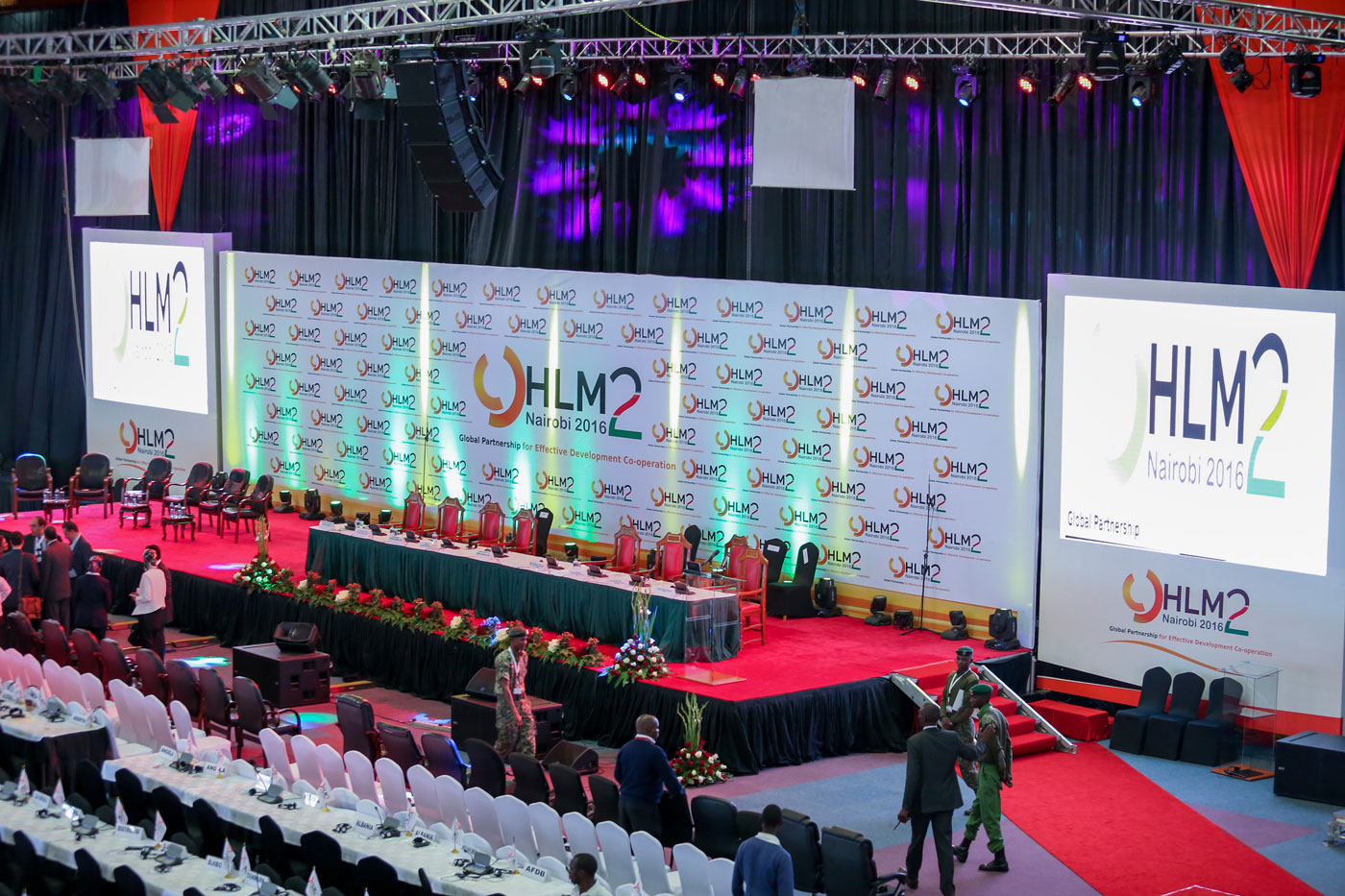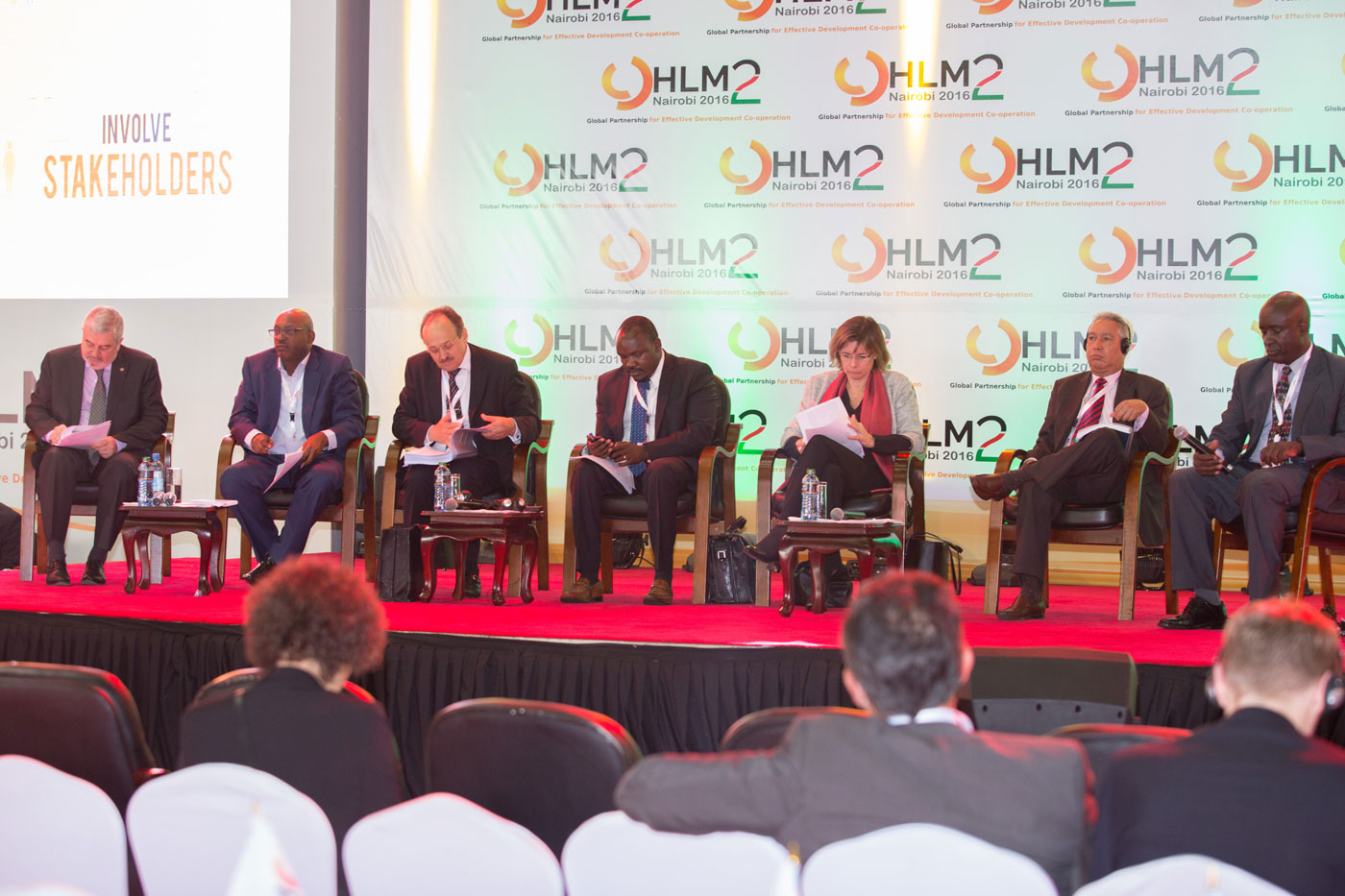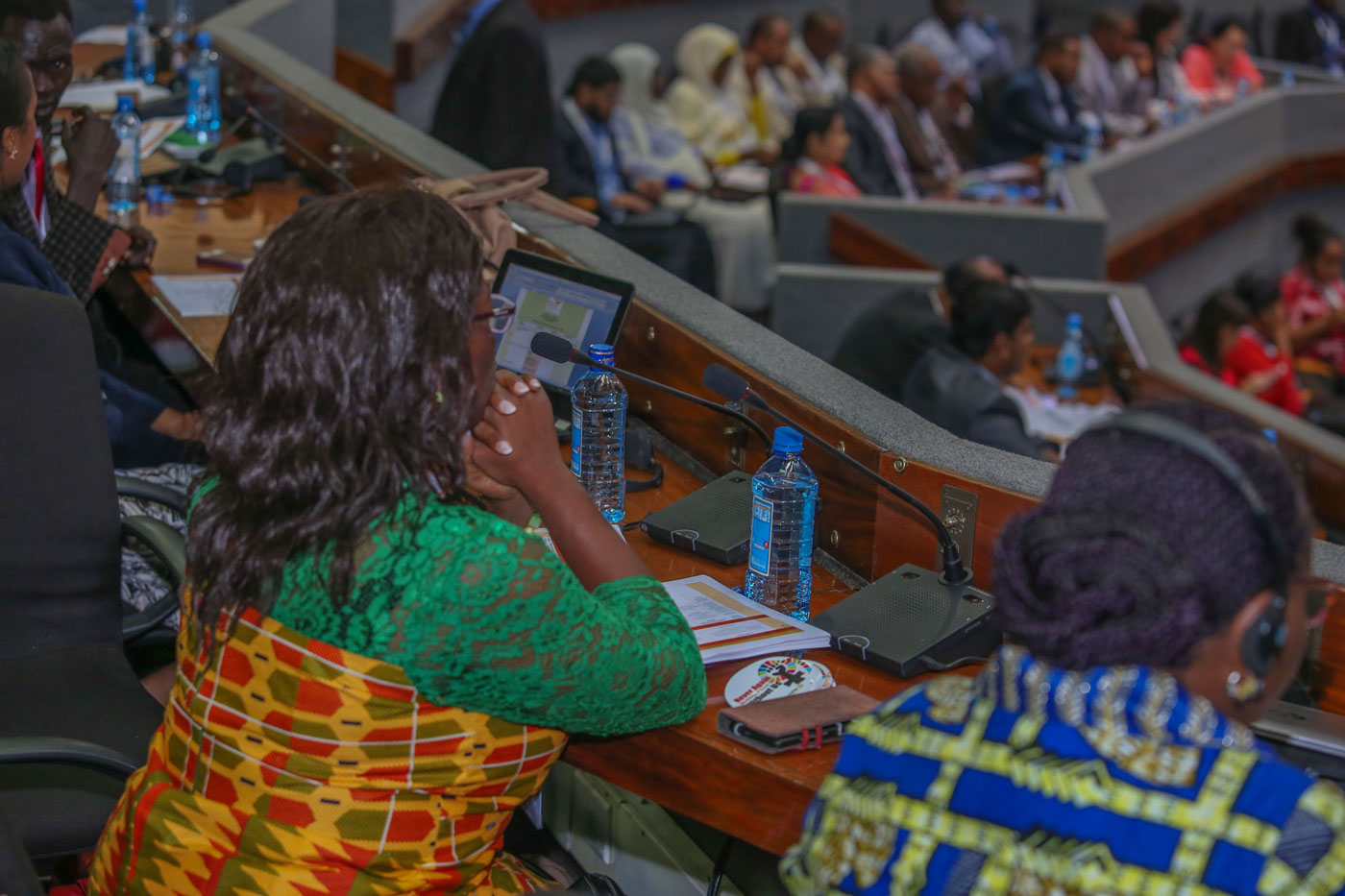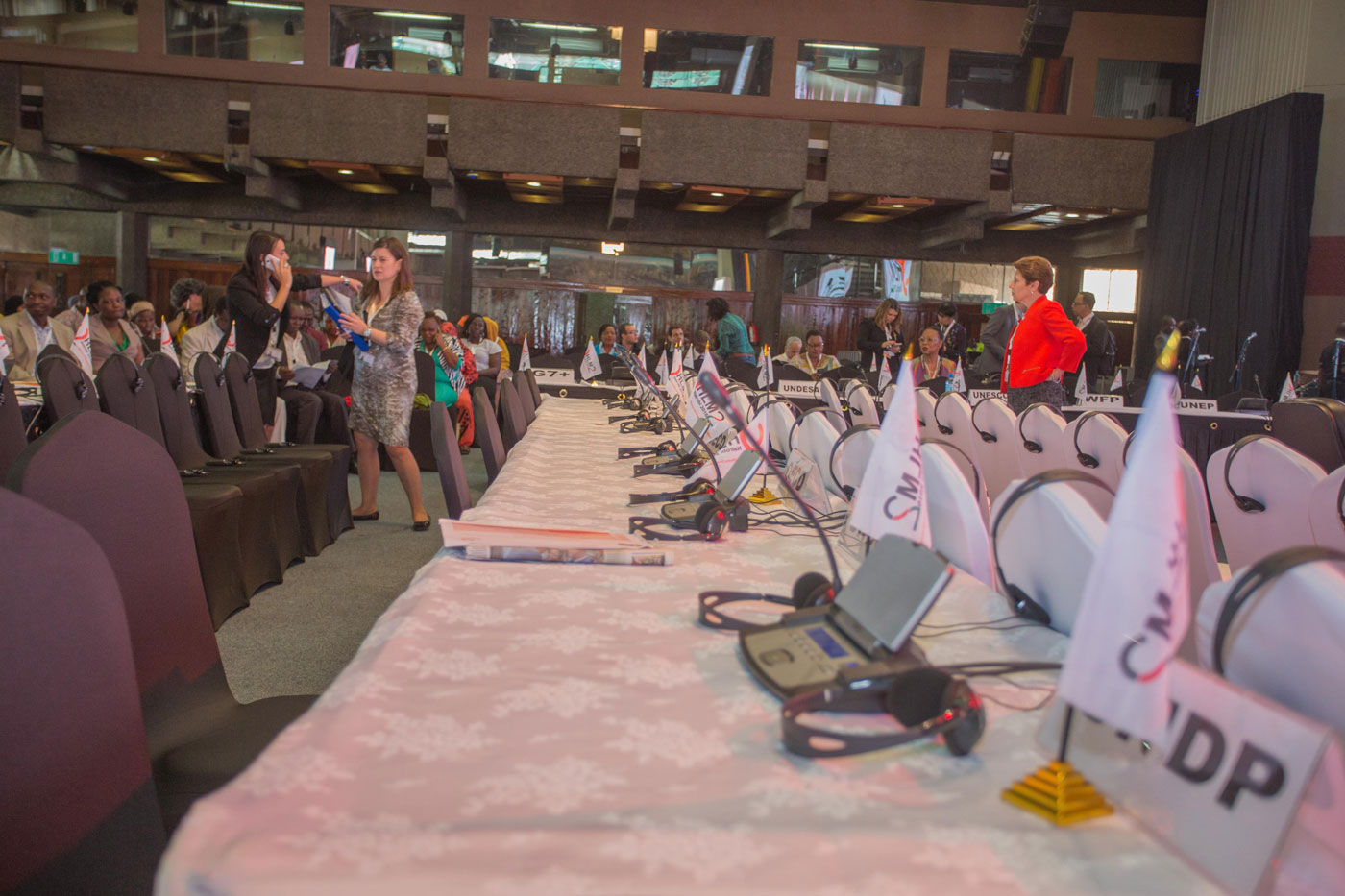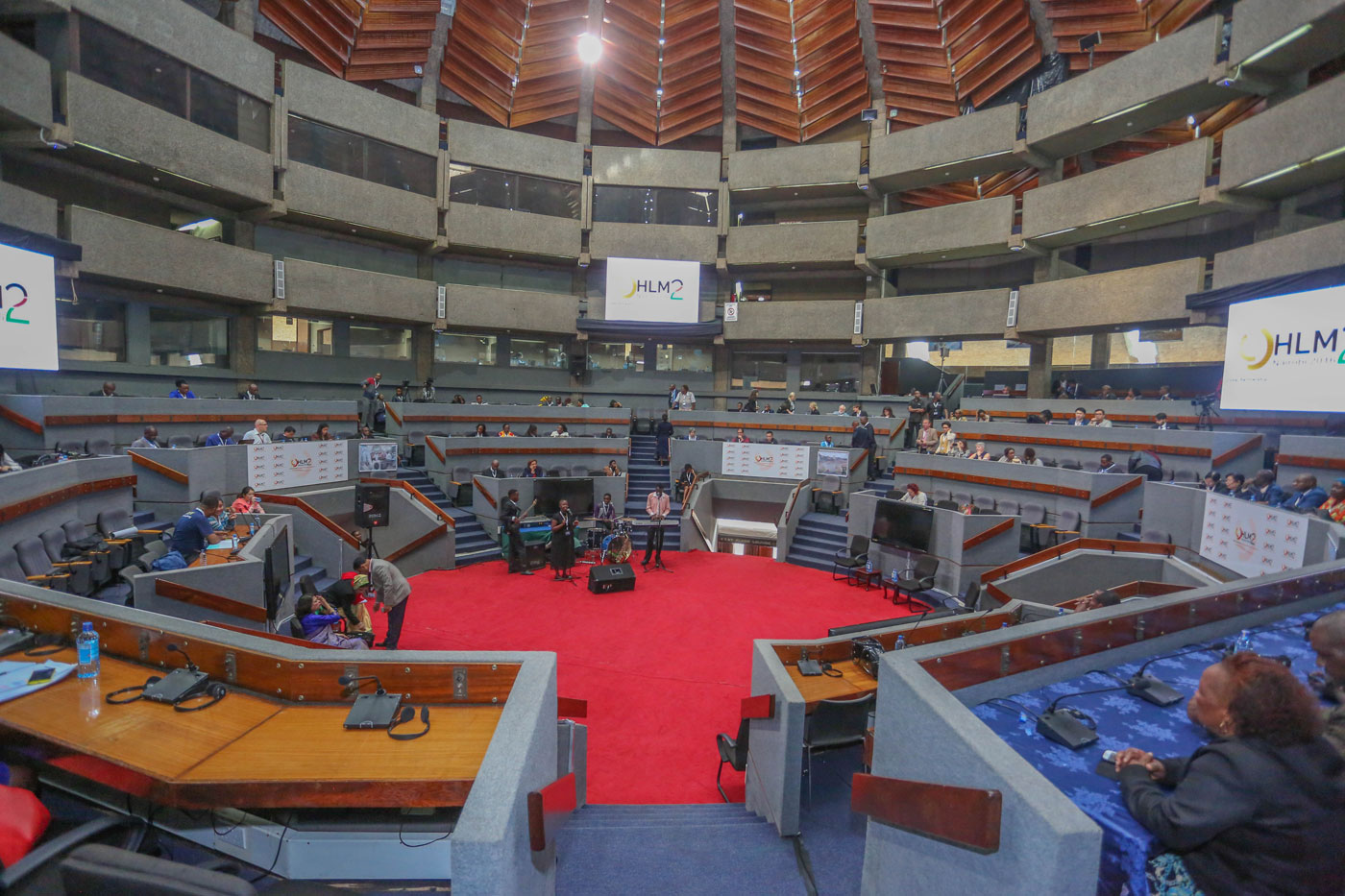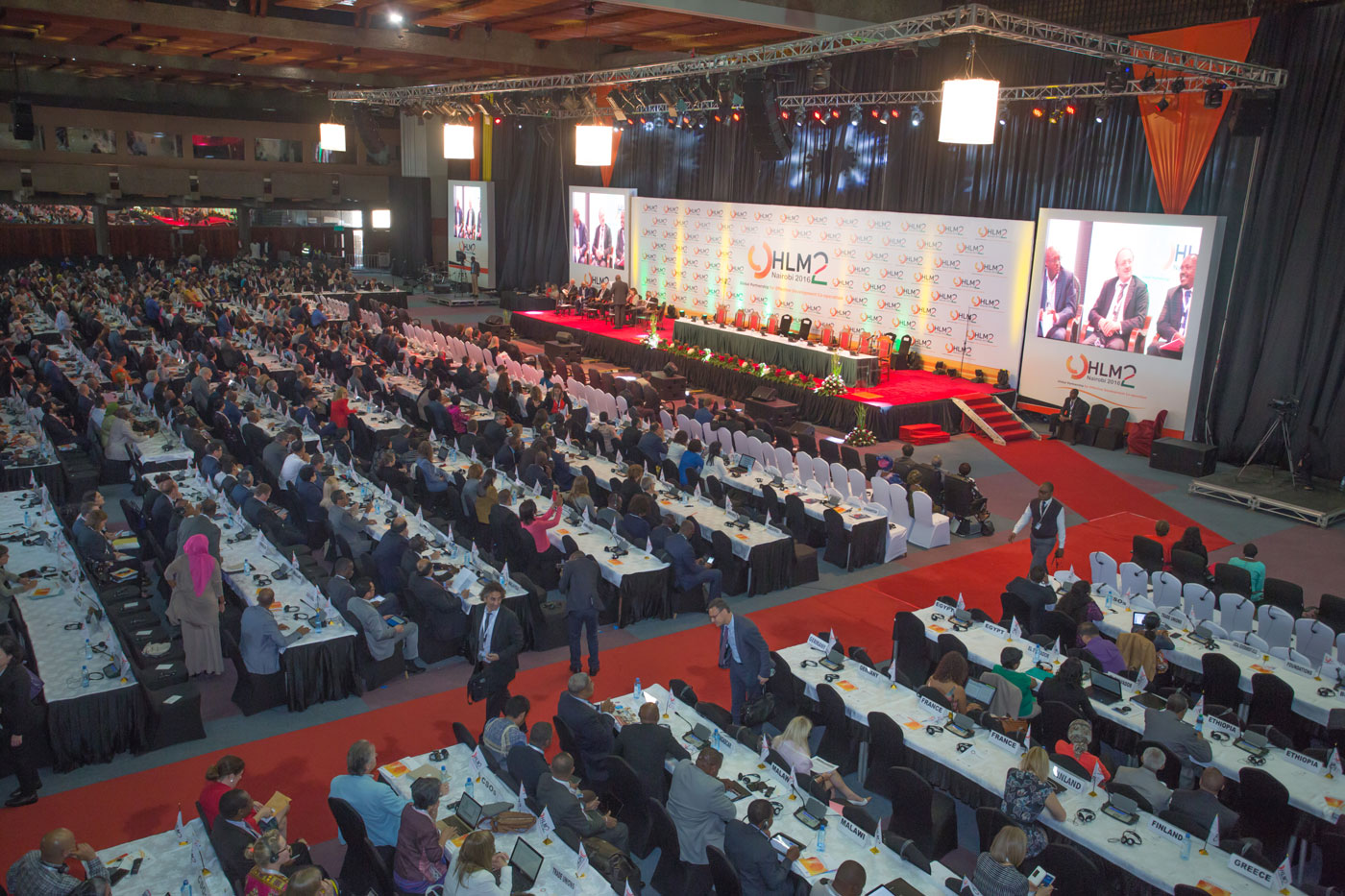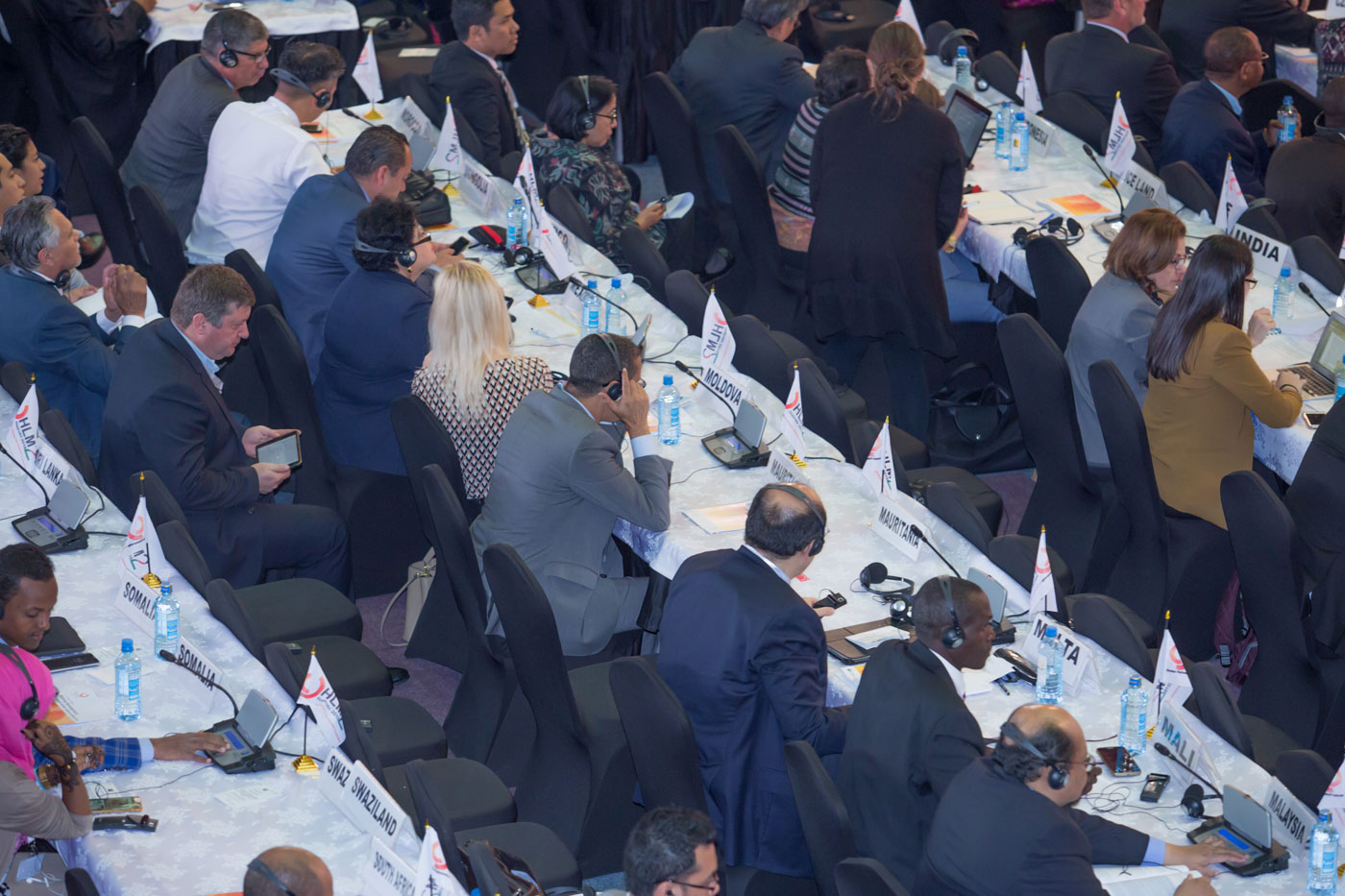 Kenyatta International Convention Centre (KICC) is a State Corporation established under the Tourism Act 2011 whose objective and purpose is to promote the business of Meetings, Incentives travel, Conferences and Exhibitions also known as MICE. KICC is the largest Convention Centre in Eastern Africa with the capacity to hold a large number of delegates
---
PROJECT: THE 2ND HIGH LEVEL MEETING, 2016 (HLM2) OF THE GLOBAL PARTNESHIP FOR EFFECTIVE DEVELOPMENT CO-OPERATION
NATURE OF EVENT
International Conference & Exhibitions with Cocktail, Luncheon, Dinner and Breakaways Meetings
Venue – KICC, Nairobi
Delegates – 4,600
Exhibitors - 120
Break Away Room – 10
Duration – 3 days
EVENT BRIEF
HLM2 was hosted by the government of Kenya, and attended by more than 4,600 delegates from 157 countries including heads of state and government, ministers, parliamentarians and leaders from international organizations, business, civil society and foundations, participants attended seven plenary sessions, 10 Amphitheatre sessions, 57 side events and 120 exhibitions to:


Take stock of the implementation of the internationally-agreed development effectiveness principles and commitments
Provide a learning space on development effectiveness, showcasing successful examples
Identify innovative approaches to sustainable development that can be scaled up
Position the Global Partnership to effectively contribute to implementation of the SDGs and the Addis Ababa Action Agenda
Produce the Nairobi Outcome Document, charting a path forward for all development actors to realize their complementary contributions to implementing Agenda 2030 and realizing the SDGs
Our Roles:
Conceptualize the execution of the events
To hold brief on the various events as presented by the Ministry of Trade
Participate in briefing meetings at the venue
Designing floor plans and setups for the Main Opening Ceremony Hall, Break Away rooms, Luncheon hall, Cocktail area, Dinner venue and Closing ceremony Hall.
Providing professional advice and raising any clarifications required from the brief of the event;
Providing all Audio-Visual equipment as were required for event as per the brief;
Conceptualizing and providing event management services for all room's setups;
Preparing and presenting an events management plan for the execution of each event
Undertaking dry-runs when required and updating signages;
Executing the event as per approved event management plan.
RESULTS:
Based on an inclusive consultation that concluded in Kenya at the Global Partnership's Second High-Level Meeting (HLM2), the Nairobi Outcome Document was released on 1 December 2016. This document helped to shape how all development stakeholders will partner to implement Agenda 2030 and realize the SDGs.